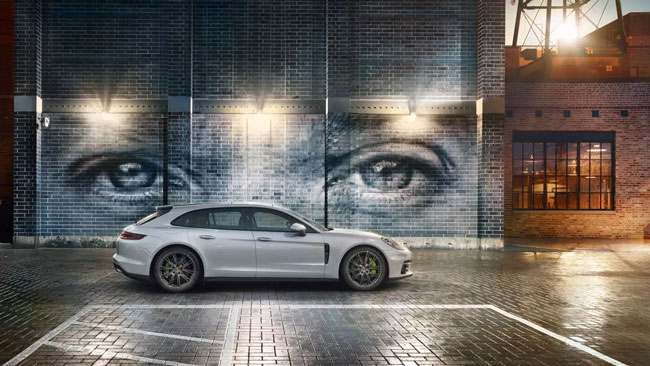 Have you seen the new hybrid Porsche yet? It's a hit with enthusiasts at Porsche Cherry Hill. This vehicle offers the benefit of reducing the carbon footprint, making the roadways greener and reducing the use of fossil fuels. When all is said and done, the air gets a little cleaner. Let's look at what this remarkable Porsche has to offer drivers.
Conventional or Hybrid Model?
As you examine the Panamera Turbo Turismo, the first thing you might wonder is if you should buy the hybrid or regular model. Your first concern might be the power difference, but you'll be happy to know the hybrid features extra power. The conventional motor is a 4.0-liter twin-turbocharged V8 engine. It pumps out 550 horsepower with 567 pounds-feet of torque. That allows the Panamera to hit 60 mph in a mere 3.4 seconds.
The hybrid model also contains an electric motor which bumps the specs another 130 horsepower and 295 pound-feet of torque. You can expect to hit 60 mph in just 3.2 seconds with this model. Owners receive less lag and an improved throttle response.
Furthermore, the hybrid receives a combined 48 mpg. compared to 18/20 mpg for the conventional model. It takes 12 hours to recharge at 120V or three hours with the 240V and the optional 7.2kW onboard charger.
As you can see, it's a leader in its class and filled with top-quality performance. The luxury brand doesn't skimp on hybrid technology; we think you will be impressed.
New or Used Porsche?
Maybe you aren't ready to dive into a new Porsche yet. That's okay; we understand. That's why we offer the pre-owned Porsche for sale in Philadelphia you are looking for. With a used Porsche near Philadelphia, you gain access to top-notch style at a lower price tag.
Maybe you've thought about purchasing a new Porsche Macan for sale in Philadelphia instead. We can accommodate you as well. Stop by and check out a new or used Porsche for sale in Philadelphia today.