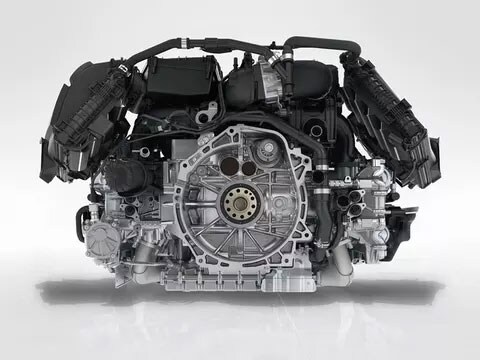 You love to hear the roar of a Porsche engine. It doesn't matter if you drive a Porsche coupe, sedan or SUV, you know you can count on this reliable and powerful motor. At Porsche Cherry Hill, we understand that this component makes Porsche what it is.
Porsche Engines
When you visit Porsche Cherry Hill, you see an array of diverse engine options. Our vehicles have a turbocharged four-cylinder up to a heart-stopping V8. You also have a choice between many horsepower and torque specifications. The engine you choose will define how much power you experience when you are behind the wheel of your new or used Porsche in Philadelphia.
Within the Porsche lineup, you can choose between the four-cylinder, V6 and a V8. While none of these are underpowered by any means, the V8 is going to be your best choice for maximum horsepower and torque. Even still, you are going to notice plenty of power with the Porsche four-cylinder. Several of our Porsche models with this engine put other high-performance cars to shame when it comes down to it.
When you are deciding which Porsche engine is right for you, it all depends on what type of experience you are hoping for. Ask yourself how much speed and torque you want to achieve. Remember that this will affect your fuel economy.
Pick the Right Porsche for You
Our team is equipped to find you the Porsche that suits your needs. We can help you determine what engine type to choose. We will explain the differences between all of them, so you can make the right decision. Stop by our showroom today to test drive a variety of new and used Porsche models. We can't wait to see you behind the wheel of the powerful model you choose.